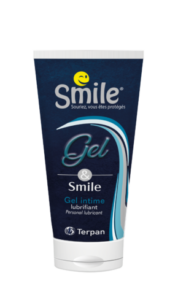 WHAT IS THE NATURAL LUBRICANT OF VAGINE ?
HOW IS ITS PRODUCTION SET OFF ?
When a woman feels sexual appetite, all her body is excited, the excitement is visible on every part of her skin and of course also on her sexual organs.
Vaginal mucosa, or more precisely the glands that are close to this area (the Bartholin glands) and the uterine cervix start to secrete intensely a viscous liquid: the natural lubricant. It is a clear liquid that is released during the vasocongestion of blood vessels in the lower part of the vagina (This is when lots of vessels are swelling with blood – it is similar to penis erection).
WHAT DOES IT DO ?
This secretion is completely normal and will allow a gentle penetration of the penis or any other erotic item. The slippery property of the lubricant improves the comfort during sexual intercourse by decreasing the frictions occurring when moving back and forth. It will avoid irritation of the genital tissues.
As a second step, this lubricant allows the preparation of vagina and uterus for reproduction. Indeed, this vaginal liquid is slightly more basic than the normal pH of vagina that is around 4,5. The pH of the vagina is increasing slightly improving the survival and the movement of the spermatozoids for 5 to 7 days in the vagina and then in the uterus, on the way to the egg.
WHAT IS POSSIBLE TO DO IF THE QUANTITY OF NATURAL LUBRICANT IS TOO LOW OR MISSING ?
WHAT ARE THE CAUSES ? HOW TO REMEDY THEM ?
Vaginal dryness can be the result of some medicines, menopause, hormonal modification during the pregnancy or the breastfeeding, or mental stress (during the first sexual act for example). An inappropriate intimate feminine hygiene (such as usage of inappropriate soap or lack of hygiene) can also cause a decrease of the quantity of lubricant produced. At last, urinary or genital infections as well as STIs can be responsible of this situation.
Vaginal dryness can be very painful, sexual relations are forced and penetration is difficult. It can even lead to tears of vaginal mucosa and severe irritations.
To avoid this kind of situation, it is useful to know that intimate lubricants are available on the market. They can replace natural lubricant when it is missing. Its main component is often water but can be silicone or sometimes oily raw materials. Lubricants made with water are the best to recommend in case of vaginal dryness because their texture and composition looks like natural lubricant. A moisturizing ingredient as hyaluronic acid is often added (See "Tube so Sexy® from Terpan) and lubricants can allow to recover a normal vaginal hydration.
To conclude, we shouldn't forget that natural lubrication of the vagina occurs when the woman is aroused which is happening usually lately for women compare to men. It is something important to remember in order to understand vaginal dryness reasons.