Lorient Interceltic Festival 2018
Terpan, still a partner of the Lorient Interceltic Festival from August 3 to 12, 2018
With its 48th edition, the Lorient Interceltic Festival remains an unmissable cultural event in France that attracts over 750,000 festival-goers. 1,200 volunteers ensure the smooth running of the festival, in an atmosphere of celebration and Celtic music.
Prevention at the heart of the festival
A dozen volunteers dressed in personalized T-Shirts spread prevention messages about the risks linked to these festive activities. Alcohol, STI (Sexually Transmitted Infections), noise pollution… So many messages that allow the festival-goers to get informed, to be aware of health issues and to enjoy this week of party with peace of mind.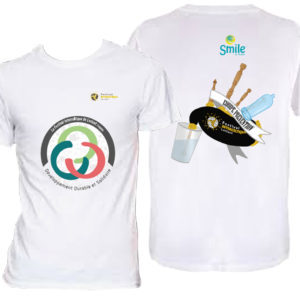 (Prevention T-shirt worn by volunteers)
Emphasis on STI prevention: over 10,000 condoms distributed
The focus will be on the prevention of STIs, which are on the rise in France. More than 10,000 Smile male condoms and So Sexy female condoms were distributed to festival-goers at the stand dedicated to prevention. 5,000 intimate gels are also available.